How is Impacto Digital financed?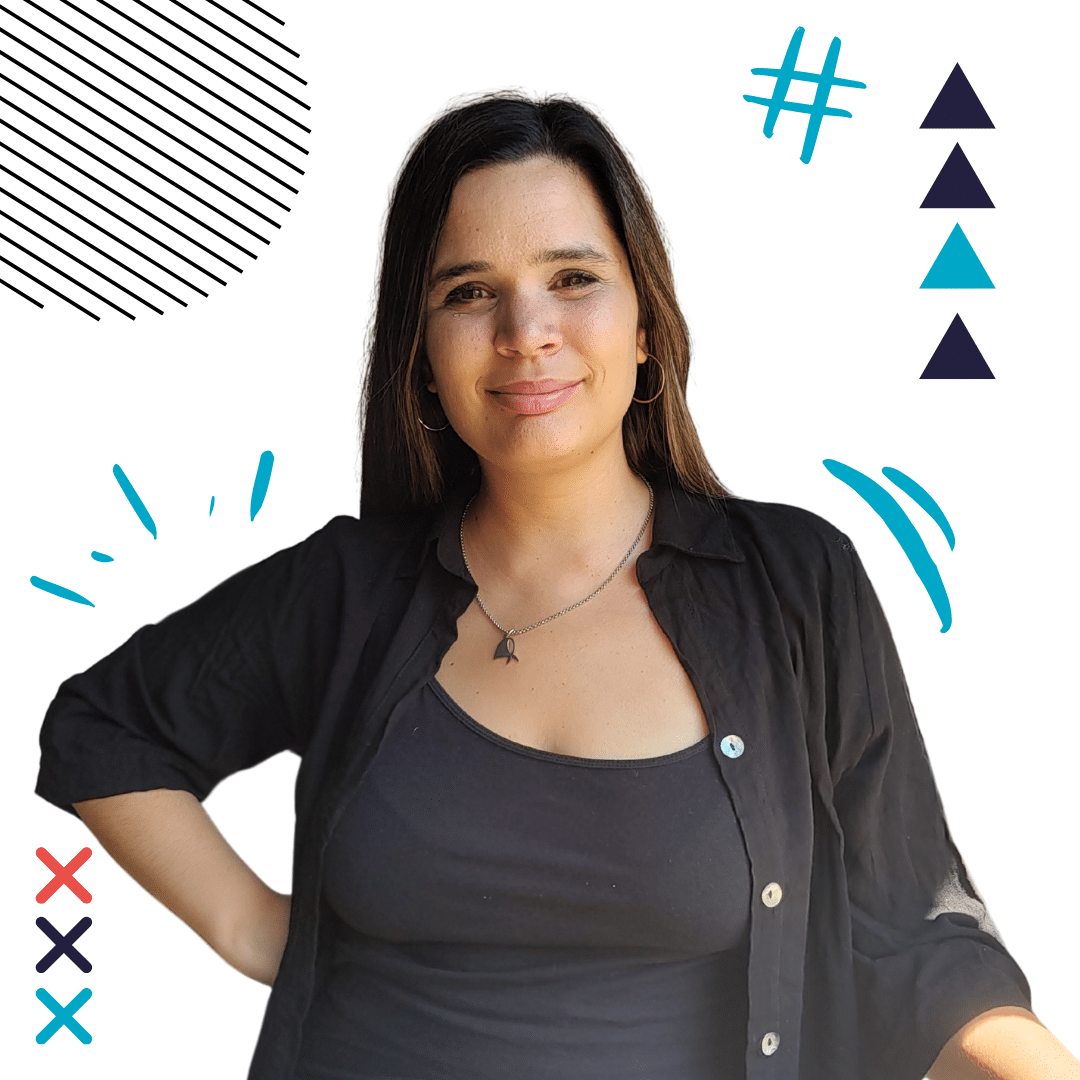 Flor Salvador
Executive Director
Writing a few words to come along with this report on our results during 2022 has a slightly different challenge this time. 2022 was a year that meant a change for the executive management of the organization: who is writing this took on the role of executive director in August, marking the first Impacto Digital's "non-founder" management.
Despite being part of this project since we were just a few people, despite having seen it grow by leaps and bounds in recent years, the feeling of saying goodbye to the two founders and taking on the responsibility of leading the team in a new stage, brought about its own sense of vertigo. In an email where we informed our new board, a colleague from an international organization replied, "Congratulations! A sign that an organization is mature is that it doesn't depend on somebody," and that phrase, among the many other replies we received, summarizes, in a way, the solidity, professionalism, and the stage of growth we find ourselves in today.
I am very proud to say that our team is indeed the driving force behind our best results. Like Contratá Trans (Hire Trans), which successfully integrated 173 people into the workforce, while also starting to implement the program in Colombia and Mexico, and providing training to over 3,000 individuals and 35 companies in the workplace inclusion of trans people. Dale Más Afro (Turn Up the Afro), which organized the first event in Argentina on access to the Justice System for the Afro-indigenous, Afro-Argentine, Afro-descendant, and African community; or #EsConESI (#ItsSexEd), which worked with 59 young people to promote comprehensive sexuality education throughout the region. And through Cuidá Bien (Care Well), more than 1,300 people participated in our caregiving course designed for family members caring for elderly dependents.
All this would have been impossible without the commitment and professionalism of each and every person who was part of Impacto Digital.
And it is precisely our team what actually makes the difference in our organization. It's not about romanticizing the social commitment of those who are part of this project, but rather about recognizing our professional, critical, and realistic view of the situation of violence, discrimination, and inequality that the world is currently facing. These are situations that jeopardize the full exercise of our rights and our democracy, and they are addressed in every
task we undertake.
What is more, the diversity that exists among those who are part of Impacto Digital helps us tackle each challenge with an innovative and creative perspective, tightening our own beliefs and constantly putting into practice our individual commitment to the defence of human
rights.
The future of our organization is challenging, but we are here to face them. Our commitment to equity and social justice drives us to move forward, to grow, and to broaden our horizons. Nevertheless, we don't settle for just that: Because we believe that it is within that tension where the most innovative and transformative projects are born. We want to continue making ourselves uncomfortable, continue challenging the status quo that exists in the world of civil society organizations, and create more and more spaces for engagement with individuals and organizations that question our speeches and responses to "the same old problems."
While the world fears that technology will replace people, we, as part of Impacto Digital, are convinced there is indeed a technology developed by and for people.
The world is constantly changing, and our organization is no exception. However, far from being afraid, we are excited about the challenges ahead because we know exactly where we want to go: towards a more just, equitable, democratic, sustainable, and inclusive world.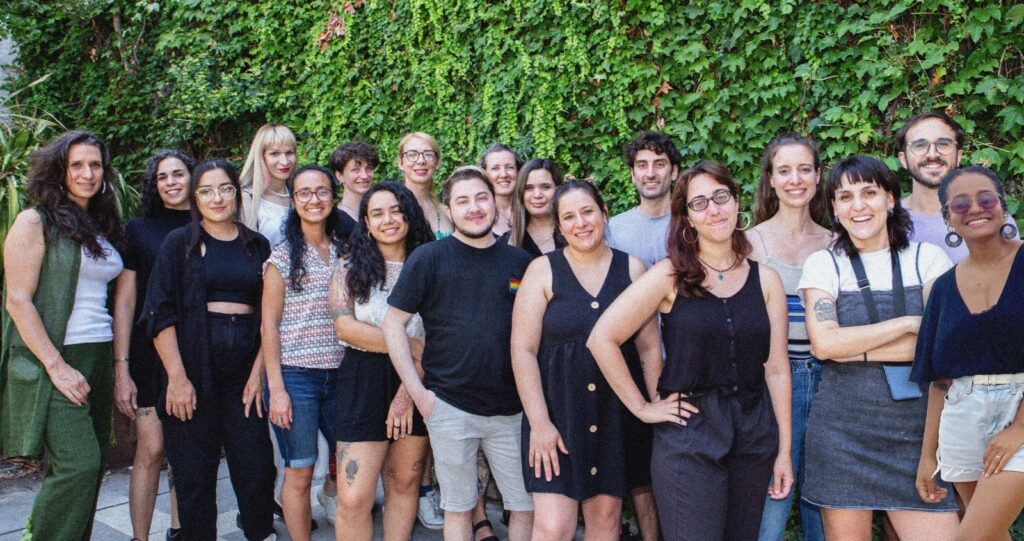 Do you want the pdf version?
We work for a world where technology and innovation are at the service of human rights. Know the income of the year and what we spend it on.
Financing received in Impacto Digital
International agencies and embassies.
43,89%
$19.137.048,79
USD 131.979,65
 $1.284.610,00
USD 8.859,38
Foundations and companies.
44,2%
 $19.258.044,21
USD 132.814,10
  $3.533.000,00
USD 24.365,52
 $43.598.973,00
USD 300.682,57
Expenses of Management Board.
21,9%
 $9.554.410,00
USD 65.892,48
Institutional Expenses
3,5%
 $1.529.685,00
USD 10.549,55
Administrative and accounting expenses.
3,7%
 $1.614.000,00
USD 11.131,03
Institutional Communication.
1,6%
Institutional Development.
1,4%
Human Rights communication campaigns and projects.
14,8%
$6.470.799,00
USD 44.626,20
Digital education projects.
5,5%
  $2.384.246,00
USD 16.443,08
Reserve fund for ongoing programs.
1,5%
 $20.070.161,89
USD 138.414,91
$43.598.973,68
USD 300.682,58
*Although the expenses were in Argentine pesos, we express them in USD for our international partners. The calculation is estimated and the average value of the official dollar of 2022 ($145) is taken as a reference.
10 milestones of the year
Impacto Digital's Live Events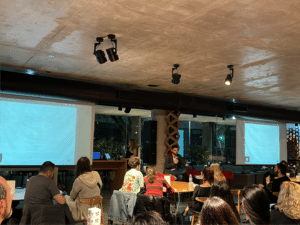 During 2022, we held two institutional events on Innovation, Technology, and Rights: in
April, we organized a discussion and reflection panel to debate on the future of work, and in
September, we held an event featuring technological solutions with social impact, called "Sin
Humo"(no smokeselling).
Flor Award: We won in the NGO category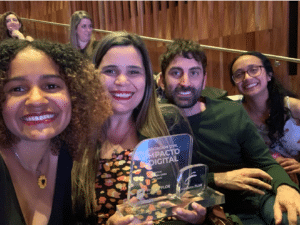 We won the Flor Awards in the NGO category! This award recognizes organizations where
diversity is part of their management strategy. Diversity is one of our core values in our work
for human rights, reflected in both our programs and our team, as well as in the daily
dynamics present in the organization.
This year we tripled the FILTT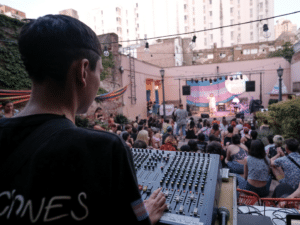 This year, the Festival por la Inclusión Laboral Travesti-Trans (Festival for Travesti-Trans
Employment Inclusion) by Contratá Trans expanded nationwide in partnership with other
social organizations, and was present in three provinces: Autonomous City of Buenos Aires,
Córdoba, and Tucumán, each one with trans's local fairs, training sessions, live music and
performances. More than 700 people gathered and celebrated trans inclusivity because of the
labor of more than 150 trans and non binary workers. To each one of them we want to say
"Thank you!".
4° edition: From Words to Action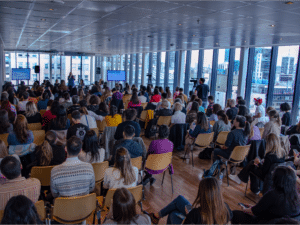 We held the 4th edition of the training session for companies on employment inclusion,
diversity, and intersectionality, as part of the International LGBT Pride Day. The training
session involved the participation of Libertate, Grow, and Dale Más Afro, with over 200
people attending.
Trans and Non-Binary Local Fair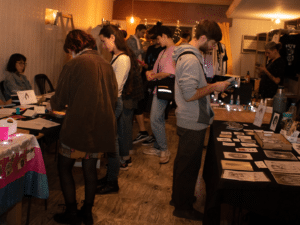 As part of the Contratá Trans program, we supported the organization of the Feria Regia,
curated by Mimí Arguello Lobo, as an initiative to strengthen independent and autonomous
work for transvestite, trans, and non-binary individuals in Córdoba, Argentina. The event
featured the participation of 17 grassroot entrepreneurs and 4 artists.
Camp: Comprehensive Sexuality Education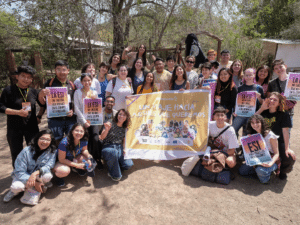 The first #EsConESI (#ItsSexEd) in-person meeting took place, bringing together young
activists from Argentina and other Latin American countries to address the current panorama
of CSE implementation in their respective regions, and identify common strategies that
would enable collective action. This event served as the culmination of the 2022 training
program "Journey towards the CSE we want" organized by Es Con ESI.
Dale Más Afro to the Justice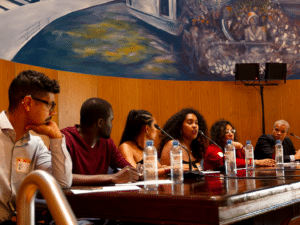 Within the framework of the project "Laboratorio de Innovación para el Acceso a la Justicia" (Innovation Lab for Access to the Justice System), we held the first round-table discussion on the challenges faced by Afro-descendant individuals in accessing justice. The panel featured experts from the USA and Argentina. Additionally, we collaborated with OAFRO and INADI to present a technological solution developed in collaboration with Afro-focused organizations. This solution aims to bridge the gap in accessing justice for the Afro community
Bimonthly Meetings for Caregiving Families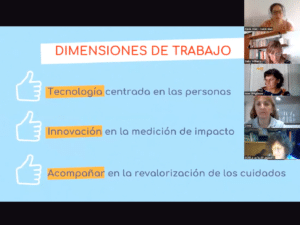 Hosting virtual synchronous meetings is one of the actions we undertook with Cuida Bien to
support families caring for elderly individuals. During these meetings, we tackle topics
related to caregiving. Additionally, we participated in the Forum on Innovation, Care, and
Public Policies.
Migration and Political Participation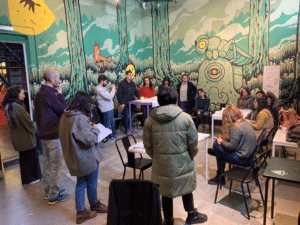 With the aim of building a more inclusive democracy and promoting greater political
participation of migrants in the City of Buenos Aires, Argentina, we organized the Innovation
Laboratory. The goal was to exchange knowledge with organizations, institutions, activists,
and migrants themselves, to identify the problem at stake and explore possible solutions and
to foster dialogue and collaboration in order to address the challenges faced by migrants
regarding political participation.
Expansion of Contratá Trans in Colombia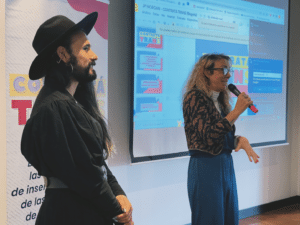 In 2022, our Contratá Trans program expanded to Colombia through a partnership with the
Gantt Foundation. It is for this reason that we travelled to Bogotá in two occasions to
implement the program and provide training to over 280 universities, organizations, and
companies. This enabled us to support the first transgender employment placements in
Colombia. Additionally, we presented our technological solution for trans employability at
the World Forum on Culture and Technology in Medellín.
One campaign to encourage Guatemala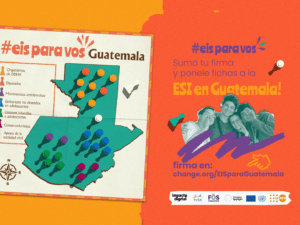 At EsConESI, we supported the youth of APROFAM with a campaign to advocate for the passing of a Comprehensive Sex
Education (CSE) piece of legislation in Guatemala. We created a petition that gathered over
1643 signatures. Thanks to this effort, influential figures such as Deputy Román Castellanos
Caal and Emma López, leader of the Mesa Nacional por la Educación Integral en Sexualidad, joined the campaign, along with
local and international organizations, to support the cause.
Campaigns and projects communication, technology
and human rights


We also like to manage projects and events for a limited time, produce courses and campaigns with a positive social impact with a human rights perspective and, obviously, promoting innovation. Look at everything we did in 2022!
Since we don't charge for our services, we sustain ourselves through contributions and voluntary funding. If you would like to see more of our work carried out, you can contribute here.
Some of the institutions that trust us